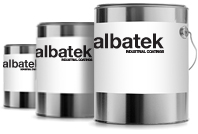 Suppliers of kitchen and bath cabinets and cabinetry components know that a key factor to making a durable products is adding quality moisture and chemical resistant cabinet coatings. Albatek offers a variety of vinyl and catalyzed systems that are easy to use and create a beautiful finish for all of your cabinetry needs.
Our recommended products for cabinetry include:
If you're unsure of which cabinet coatings product will work best for your application and situation, contact a Albatek representative. We can prescribe a coating that is HAPs-compliant for use with all types of automated spray equipment. Our line of industrial applications which will ultimately boost your production speed and reduce finishing costs.
For more information or to talk with a representative about your coating needs, contact us today.