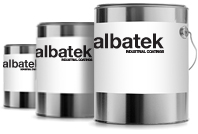 At Albatek, our custom formulation capabilities allow us to create a unique variety of coffin varnish for practically any situation. We have experience with wood and metal caskets, and we have made coatings that create a beautiful wrinkled texture when baked.
Albatek understands the unique demands of working with coffin varnish and caskets, and we have the experience to get the job done right. We work with a variety of funeral homes and directors to supply their needs, and we would be pleased to help you.
For more information on Albatek's coffin varnish services, please contact a representative today.