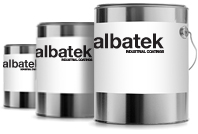 If you're a supplier of furniture or other wood products, enhancing the beauty and durability of your product is of utmost importance. That's why Albatek produces a variety of easy to use furniture coating products that protect and beautify, such as:
If you're unsure of what type of furniture coating product will work best for your application, let the experts at Albatek help you make a decision. Our staff has the experience to provide insight on any kind of job or applications.
For more information or to talk with a representative about your coating needs, contact us today.